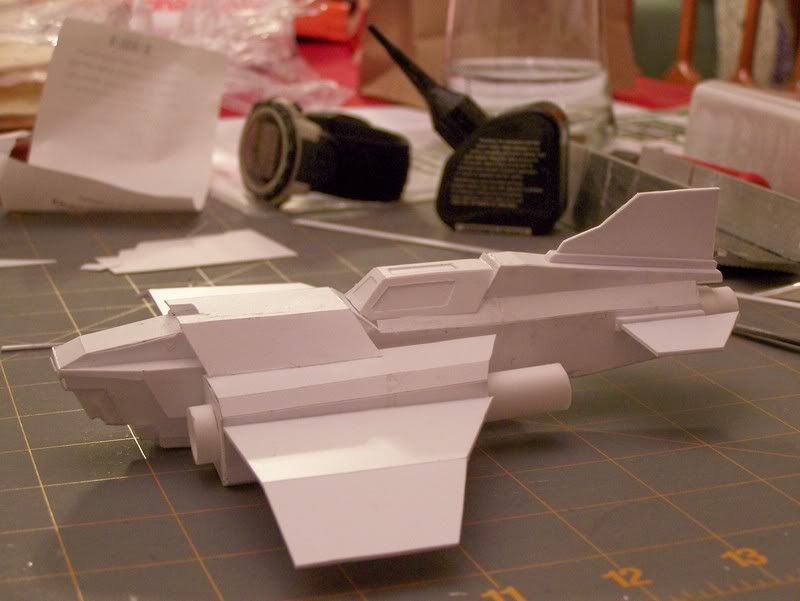 I was so excited about completeing the air frame of my Thunderbolt that I had to get these Pics up. The template I used was from
Table Top War.
These templates were more for paper, but with creativity and Evergreen Sheet Styrene I turned out the basic frame for my Thunderbolt. The materials ran about $10, which will allow me to do more than one project. (Before anyone extols the virtues of "For Sale" signs at The Home Depot; all I will say is that The Home Depot doesn't provide any helpful hints on scratch building models like the local train/ model shop.)
This is stage one. I still have gap filling, body work, and weapon systems to do. Overall I am happy with how this turned out since this is my second scratch built vehicle that I have ever done. Here are some more pics I hope you enjoy.